IBA Executive & Transactional Team
Indiana Business Advisors has sold over 2,200 businesses for Indiana small business owners. We are the leading and largest business brokerage firm in Indiana specializing in marketing and selling Main Street and Lower Middle Market businesses. With more than 175 Indiana businesses available for acquisition and more than 220 franchisers seeking to expand in the state our access to a network of 10,000 businesses of all sizes nationally and internationally keeps us at the forefront of business brokerage.
Since 1981, Indiana Business Advisors has taken the mystery and confusion out of buying a business. That's because we possess the depth of knowledge, experience, and key business relationships required to give you discreet, full-service, investment banking-level professionalism through every step of the transaction. Your success is our success.
Gary Rapp's Biography
Gary Rapp has over 20 years of experience as an independent business owner, skilled at management and growth strategies. He has a proven track record for recognizing potential and implementing systems that result in real business growth. As a result, Gary has spearheaded turn arounds that lead to successful acquisitions and experience in managing business transactions.
Gary started his career as a software engineer with a leading multinational information technology services company. In 1990, he joined a start-up semiconductor company and led the implementation of numerous information systems projects. The company grew to over 600 employees and had a successful IPO. In 1994, he and his partners started an information technology consulting company and organically grew to 150 employees within three years. In 1997, the company was successfully acquired by a strategic investor. In 2005, he acquired a retail franchise company represented by Indiana Business Advisors. The company grew to be a top 25 producer in a network of over 6,000 stores. In 2015, his business was acquired.
You can say that Gary Rapp knows how to grow them! Gary elected to join IBA to share his experiences and personally guide clients through the delicate process of selling and buying a business. His exit strategy expertise makes him uniquely qualified to assist Buyers and Sellers alike in navigating the waters in what is most likely to be one of the most important transactions of their lives.
On a personal note, Gary is a U.S. Air Force veteran who served his country from 1982 to 1986.
Gary has a Bachelor of Science degree in Computer Science from Park University. In 2017, he completed the necessary coursework to become a Certified Business Broker.
Contact Gary:
317‐218‐8973
Email: garyrapp@indianabusinessadvisors.com
LinkedIn: https://www.linkedin.com/in/gary-rapp/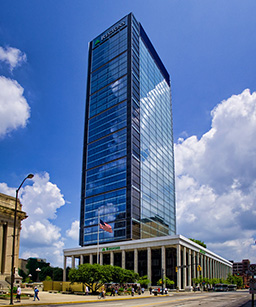 Contact Information
Indiana Business Advisors
9333 N Meridian St, Ste 200
Indianapolis, IN 46260
· · · · · · · · · · · · · · · · · · · · · · · · · · ·
Office: 317-573-2100
Hours: Mon.-Fri. 9 am-5 pm
· · · · · · · · · · · · · · · · · · · · · · · · · · ·
Appointments: Click Calendly