IBA Executive & Transactional Team
Indiana Business Advisors has sold over 2,200 businesses for Indiana small business owners. We are the leading and largest business brokerage firm in Indiana specializing in marketing and selling Main Street and Lower Middle Market businesses. With more than 175 Indiana businesses available for acquisition and more than 220 franchisers seeking to expand in the state our access to a network of 10,000 businesses of all sizes nationally and internationally keeps us at the forefront of business brokerage.
Since 1981, Indiana Business Advisors has taken the mystery and confusion out of buying a business. That's because we possess the depth of knowledge, experience, and key business relationships required to give you discreet, full-service, investment banking-level professionalism through every step of the transaction. Your success is our success.
Josh Monteith's Biography
Josh Monteith is an accomplished individual known for his diverse achievements and experience as a Business Owner, Entrepreneur, and Investor. Josh has consistently demonstrated a unique blend of business acumen and tenacity, along with his passion for innovation and commitment to blazing his own path have driven him to excel both personally and professionally. This makes him a powerful addition to the Indiana Business Advisors team and allows him to execute transactions strategically and creatively.
As a local business owner himself, Josh operates a commercial and residential real estate company, as well as being a partner in a real estate technology company (SaaS), beach product company, and various investment arms.  Josh has a true knack and passion for business and helping others along with their professional journey.
In addition to his business endeavors, Josh holds a board position with the New Palestine Education Foundation and believes in using his resources and connections to provide insight and support into the New Palestine education system. Like many of his colleagues at IBA, Josh believes in the power and importance of giving back to local communities.
With a diverse personal and professional background, Josh brings a unique approach to IBA by providing a concierge-type service to build relationships while creating efficiencies and providing the best value possible for the highest possible outcome. His individual experience, track record of success, and ability to empathize firsthand allows him to meet business owners "where they are" and understand their goals and challenges.
Contact Josh:
317-750-6490
Email: josh@indianabusinessadvisors.com
LinkedIn: Josh Monteith's LinkedIn Profile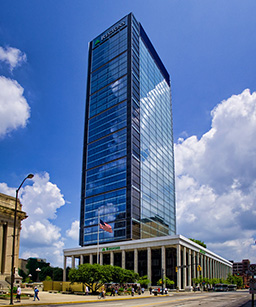 Contact Information
Indiana Business Advisors
9333 N Meridian St, Ste 200
Indianapolis, IN 46260
· · · · · · · · · · · · · · · · · · · · · · · · · · ·
Office: 317-573-2100
Hours: Mon.-Fri. 9 am-5 pm
· · · · · · · · · · · · · · · · · · · · · · · · · · ·
Appointments: Click Calendly