Indiana Business Advisors Mergers & Acquisitions Division assists lower middle market companies to navigate favorable M&A transactions and activity. As a trusted partner, we bring to the table a strong commitment to confidentiality, professionalism, and client success. Indiana Business Advisors services leverage the firm's deep industry knowledge and relationships across the corporate and private equity landscape to provide clients with best-in-class execution.
Since 1981, Indiana Business Advisors' diverse industry expertise, proprietary tools, proven methodology, passion for our work, and historical track record have led us to become one of the top M&A advisory firms in the Midwest. When you choose to become an Indiana Business Advisors M&A client, you receive our pledge to top-notch planning and support from initial engagement to final closure. With specific goals and objectives in mind, we work diligently to ensure that we exceed our clients' expectations.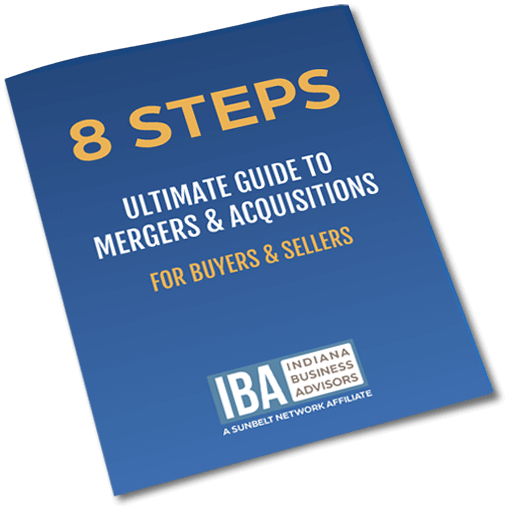 Download Your Free Guide…


"8 Steps – Ultimate Guide to Mergers & Acquisitions"
The M&A Process is a multi-step process and time can vary depending on the size and complexity of the transaction involved. Indiana Business Advisors developed the attached guide to help you understand the steps while buying and selling your business. CLICK HERE
Sell-Side Mergers & Acquisitions Advisory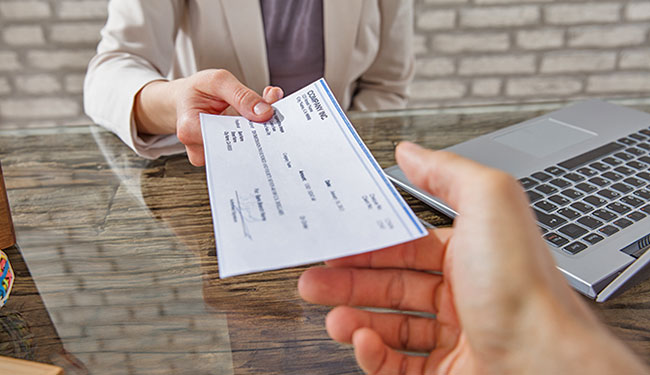 As a sell-side advisor, Indiana Business Advisors is a professional firm that specializes in representing companies that are looking to be acquired. We are well-versed in the process from start to finish and have a solid understanding of the current M&A landscape. IBA will provide services such as pre-sale analysis, financial modeling, preparation of the marketing documents and CIM, management of the due-diligence process, and negotiations. Our highly-skilled advisors will provide a plan that will attractively position the company to potential buyers and help maximize the valuation.
Buy-Side Mergers & Acquisitions Advisory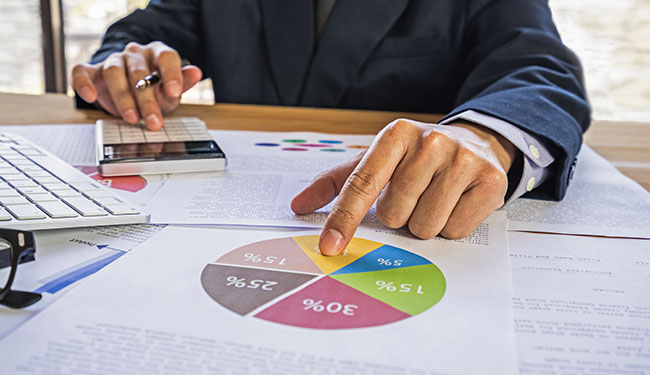 Successfully acquiring the right business is a significant undertaking. From identifying high-potential targets, to financial and valuation assessments, to analyzing the fit of the business model, culture, and growth strategy with your company, you want to ensure an opportunity aligns perfectly with your objectives. To maximize your return on investment, you need an experienced partner like Indiana Business Advisors who brings a world class acquisition process, strong industry relationships, and a fierce commitment to achieving your objectives with discipline and tenacity.
Why Do We Sell More Businesses Than Anyone In Indiana?
Here's what some of our clients have said…
"Indiana Business Advisors established market presence in the Indianapolis area was key for my decision. The sale process was simplified thanks to a brokers assistance which led to finding the perfect buyer for my business. I highly recommend them to other owners."
~ Paul Troy
"Unexpectedly receiving two offers at the same time was somewhat confusing, while at the same time a benefit. IBA was able to help us understand the differences and choices we had to process and decide on. Thank you so much for your help!"
~ Randy Bortnem
"I'm grateful to IBA for the help they provided when we were ready to sell the business. They are always professional and courteous. I don't think that the deal would have gone through without their guidance and recommendations. Thank you for helping us!"
~ Marianne Luu-Chen
Helping Small Businesses Just Like Yours