M&A Transaction Services
The scope of the Mergers & Acquisitions Advisory Services offered by Indiana Business Advisors relates to various aspects of the acquisition and sale of companies and assets such as business valuation, negotiation, pricing, and structuring of transactions, as well as procedure and implementation. One of the most common analyses performed is the accretion/dilution analysis, while an understanding of M&A accounting, for which the rules have changed significantly over the last decade is critical. Indiana Business Advisors also provides "fairness opinions" – documents attesting to the fairness of a transaction.
Where deal complexity and expediency meet their match—our Mergers & Acquisitions Advisory Consulting Team is ready to make your investment thesis a successful reality.
Drawing on industry knowledge and leveraging an extensive network, Indiana Business Advisors provides independent, objective, sector-focused advice on transactions that achieve strategic growth objectives through acquisition or realize inherent value through various divestiture and liquidity strategies. On a whole, Indiana Business Advisors provides clients unrivaled transaction and integration expertise, diverse industry knowledge, a global network cultivated over the course of years, and a focus on building institutional and executive M&A capabilities—to strengthen M&A programs long term.
Support for All Aspects of Mergers, Acquisitions, & Divestitures
Indiana Business Advisors' experience, combined with our multidisciplinary approach through industry, operational, and technology expertise, helps deal-makers plan for and manage the complexities of mergers, acquisitions, and divestitures. With experience comes exposure to nearly all industries and types of deals, which means you'll benefit from leading best practices to help support your growth initiatives. When you partner with Indiana Business Advisors Mergers & Acquisitions Consultants, you can navigate complexities, capitalize on opportunities—and quickly unlock maximum value potential.
Please call us by phone or by using our Contact Form if you are interested in discussing how to sell your business.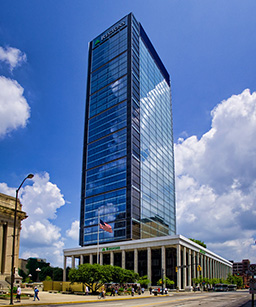 Contact Information
Indiana Business Advisors
9333 N Meridian St, Ste 200
Indianapolis, IN 46260
· · · · · · · · · · · · · · · · · · · · · · · · · · ·
Office: 317-573-2100
Hours: Mon.-Fri. 9 am-5 pm
· · · · · · · · · · · · · · · · · · · · · · · · · · ·
Appointments: Click Calendly