Indiana Business Advisors and the United Way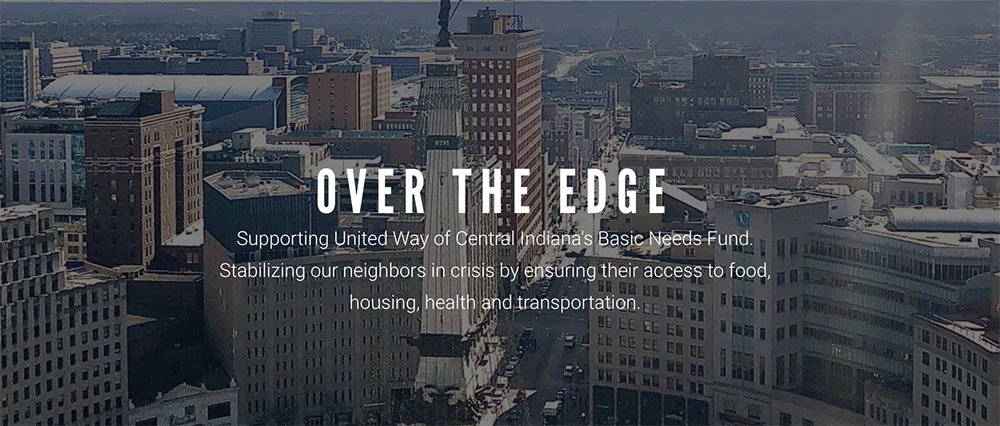 At Indiana Business Advisors, we take helping our community seriously. We build relationships with local and state-wide organizations that promote positive living, education, and support for communities all over the state of Indiana.
Indiana Business Advisors partners with United Way to design, support, and grow systems that accelerate financial stability and upward mobility for individuals and families living in or near poverty and striving for a brighter future. We want Central Indiana to be a community where children, individuals, and families thrive; neighbors care for each other, and we are proud of all our residents' quality of life.
The Need Is Great
United Way of Central Indiana does many things for our community. They continually strive for the education, financial stability, health, and basic needs of everyone in the community by researching the need in our community, building a stronger human services network, raising money and making community investments, advocating for better public policies, engaging volunteers in their work, and initiating specific programs that help people reach their full potential. United Way connects people, organizations, expertise, and resources to improve people's lives and create lasting change in our communities. By focusing on education, income, and health — the building blocks of a good life — United Way mobilizes the power of caring to advance the common good.
Set aside June 24th to do something selfless with United Way of Central Indiana. Join hundreds of volunteers partnering with United Way and local nonprofits across our seven-county region for an organized day of volunteering and community service.
GO ALL IN Day
Friday, June 24, 2022
8:00 am – 5:00 pm
Sponsored by WRTV6
"I'm going all out to be all in for my community"
Can you commit a few hours with coworkers, family and friends to give back to the organizations who work tirelessly to help meet the needs of our Central Indiana neighbors in need?
Registration is NOW OPEN to go all out to be all in. Sign up at this link to Save Your Spot today…
Indiana Business Advisors and Knot Today
kNot Today strives to bring about a world which cherishes and protects the beauty and innocence of every child.
The sexual abuse and exploitation of children is a topic barely palatable for most, so people choose to ignore it – assuring themselves that, "it doesn't happen in our society."
But the truth is in Indiana alone, 40% of victims recovered were under 15 years of age. Additionally, recent data shows those recovered were as young as 4 when first victimized.
Based right here in Indianapolis, kNot Today assists organizations in creating awareness, supporting prevention initiatives, and promoting the restoration of exploited children, integrating outcome-based actions and programs.
kNOT TODAY engages community leaders, churches, legislators, law enforcement and complimentary organizations—locally and nationally—in an effort to frustrate the plans of child predators.
Find out how you can Get Involved at this link today.