Indiana Business Advisors Is Hiring
Indiana Business Advisors is a team made up of people from all backgrounds with one common goal: ensuring a successful result for our clients. Our team is made up of previous accountants, attorneys, entrepreneurs, and professionals. As we continue to grow, 2021 was the best year in our history and 2022 is shaping up to be even better. Now is the best time to join our team.
We are also part of the Sunbelt Business Brokers Network. Sunbelt is not only the largest business brokerage firm in the world, but also a dominant force in the industry itself. Our Business Brokers are equipped with top industry training and support.
Looking to expand our team of champions, we are seeking to add more self-motivated associates to function as transaction advisors and brokerage agents to find sellers and buyers of companies and facilitate transactions between them.
Current Positions Available for Consideration
Job Overview:
Many business brokers have come to IBA as accountants, attorneys, successful entrepreneurs, and some are even former clients. Buyers of businesses also find the business brokerage attractive because the life of a business broker is similar to business ownership.
Our top producers earn substantial six-figure incomes, and in this economic climate, it is a great time to be a business broker. We provide training and mentoring to ensure that you have the greatest chance of success. There is very little attrition in our practice as this position offers a lifelong career opportunity that offers flexible hours. If you like to help people, are self-motivated, results-driven, an excellent communicator, and a strong leader, this opportunity might be right. Preferred candidates are proven top performers (minimum five years' experience) in executive-level sales, business ownership and/or business development.
Job Responsibilities:
Source and secure engagement agreements with business owners through networking, direct marketing, and various forms of contact.
Evaluate a business from a financial and operational perspective to develop an opinion of market value.
Once an engagement agreement is executed, brokers will market the business via IBA's print, digital, and online sources with the assistance of the broker support team.
Screen, develop and work with potential business buyers for the firm's businesses actively marketed for sale.
Work with sellers, buyers, bankers, accountants, attorneys, and landlords in the negotiation process and ensure successful transaction completion.
Skill Requirements:
Former business owners, sales professionals, or have come from transaction-oriented industries.
Possess strong sales, negotiation, management, or finance experience and are known to be persistent and resilient.
If any opportunity interests you, please complete the form below and attach your résumé before submitting it. The fields marked with a red " « " are fields required for the form to send, while other information is appreciated. Your information is encrypted during transfer and none of your information is shared.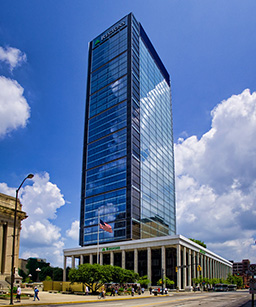 Contact Information
Indiana Business Advisors
9333 N Meridian St, Ste 200
Indianapolis, IN 46260
· · · · · · · · · · · · · · · · · · · · · · · · · · ·
Office: 317-573-2100
· · · · · · · · · · · · · · · · · · · · · · · · · · ·
Appointments: Click Calendy