Indiana Business Advisors Is Hiring
Indiana Business Advisors is a team made up of people from all backgrounds with one common goal: ensuring a successful result for our clients. Our team is made up of previous accountants, attorneys, entrepreneurs, and professionals. As we continue to grow, 2022 was the best year in our history while 2023 is prospectively even better. Now is the best time to join our team.
We are also part of the Sunbelt Business Brokers Network. Sunbelt is not only the largest business brokerage firm in the world but also a dominant force in the industry itself. Our Business Brokers are equipped with top industry training and support.
Looking to expand our team of champions, we are seeking to add more self-motivated associates to function as transaction advisors and brokerage agents to find sellers and buyers of companies and facilitate transactions between them.
Strength through Solidarity
Indiana Business Advisors is committed to offering a positive and supportive environment that celebrates the differences between our clients and employees. We embrace people of all types despite race, sex, creed, religion, national origin, orientation, age, or personal identity. Through our diversity in people and experience, we truly find strength through solidarity.
Current Positions Available for Consideration
If any opportunity interests you, please complete the form below and attach your résumé before submitting it. The fields marked with a red " « " are fields required for the form to send, while other information is appreciated. Your information is encrypted during transfer and none of your information is shared.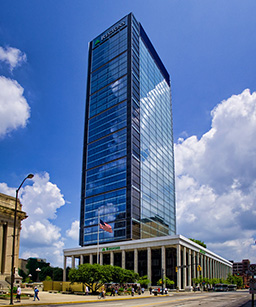 Contact Information
Indiana Business Advisors
9333 N Meridian St, Ste 200
Indianapolis, IN 46260
· · · · · · · · · · · · · · · · · · · · · · · · · · ·
Office: 317-573-2100
Hours: Mon.-Fri. 9 am-5 pm
· · · · · · · · · · · · · · · · · · · · · · · · · · ·
Appointments: Click Calendly