How To Sell Your Business
Plan Now to Avoid Costly Mistakes
Selling a business is not an easy process – it's a complex and time-consuming undertaking. While the sale of every business is unique, the fundamentals are the same, and there are well-established steps you can take to find the right deal. The more prepared you are, the more likely you are to maximize profits.
It's ideal to get your business ready for sale a year or two in advance before the actual sale takes place. This will allow you to get things in order and command the highest price possible. Selling your business for maximum value will depend on a number of factors, including the quality of the broker you hired, the timing of the sale, and the reason you're selling.
An experienced Indiana Business Advisors business broker can help you prepare to sell your business in Indiana, guiding you from listing to closing. We work with middle-market companies as well as smaller main street businesses to achieve maximum value and ensure a smooth transition.
In preparation of selling your business, please complete the assessment and review the pre-sales outline in our free "Guide to Selling a Business" by downloading the PDF found on our Talk to a Broker page.

If you're contemplating selling your business, there are many important aspects to consider as this will be one of the most impactful decisions of your life. An Indiana Business Advisors business broker will be invaluable to help you achieve your goals, maximize the value of your business, and guide your deal to the closing table.
Key Factors To Successfully Sell Your Business
When partnering with Indiana Business Advisors, there are key factors to consider in every successful sale. For additional information or to speak to an IBA professional from our Indiana office, contact us directly.
Be Prepared: You put countless hours of effort into building your business, so it would be a shame to lose value by not properly preparing for a sale.
Know the Value: Understanding the value of your business is critical when determining a price point, and there are several ways to determine what another party would be willing to pay for a business; a formal Business Valuation and a broker's professional opinion of value are the most common.
Confidentiality: Keeping the sale of your business confidential is very important. You don't want customers, employees, vendors, and others knowing your business is for sale.
Maximize Number of Buyers: Indiana Business Advisors has the resources to develop customized marketing programs that reach a vast amount of potential buyers. Having a large, robust marketing footprint increases the likelihood of being recognized. More interest means more opportunities for better terms and higher selling prices. IBA with Sunbelt is the largest business brokerage in the world with more than 150 offices in the U.S. We receive over two million buyer inquiries a year and earn more engagements than all of our competitors combined.
Maximize Selling Price: Having your business prepared and presented in the best possible light helps achieve the highest value in the marketplace. Having an experienced broker can positively affect your selling experience.
Maximize Terms: Finding the right buyer and preparing your business for sale will maximize the best terms. It's not just the sales price to consider, but also understanding how much of the sale will be from cash, loans, earn-outs, and consulting agreements. Sunbelt Indiana also has tremendous lending contacts to help buyers secure financing to increase the odds of more cash or all cash at closing.
Please call us by phone or by using our Contact Form if you are interested in discussing how to sell your business.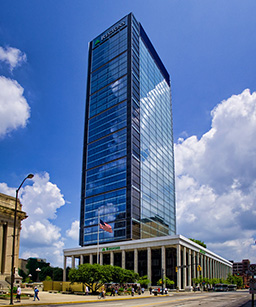 Contact Information
Indiana Business Advisors
9333 N Meridian St, Ste 200
Indianapolis, IN 46260
· · · · · · · · · · · · · · · · · · · · · · · · · · ·
Office: 317-573-2100
Hours: Mon.-Fri. 9 am-5 pm
· · · · · · · · · · · · · · · · · · · · · · · · · · ·
Appointments: Click Calendly