IBA Business Valuation Services
What is Your Business Worth?
Your business may be your most valuable asset, so it is important that you develop a proper understanding of its potential sales value. When you know what your business is worth, you have a more realistic perspective from which to plan the future direction of the business. This is especially true if you are planning to sell it in the next 12 to 24 months.
Know the Value of Your Business Before You Plan to Sell It
Business valuation is impacted by a multitude of factors such as the subject company's industry, its stage of development, and the source of the invested capital. Additionally, the variety of purposes for which business valuations are performed, the influence of local jurisdictional rules, and available valuation methods further increase the complexity of business valuation.
Indiana Business Advisors takes the responsibility of helping you determine an appropriate value and asking price very seriously. During the past 30 years, our firm has been involved in valuing businesses ranging in size from the corner grocery store to multi-million dollar manufacturing companies. Our credentialed, experienced analyst is qualified to meet the standards of the Internal Revenue Service, Courts of law, and professional appraisal societies for your business valuation services.
Business valuation requires a solid grasp of both how value has been created prior to the valuation date, and how it will continue to be created in the future. Our appraisal division specializes in performing professional, confidential business valuation and equipment appraisals for privately-held businesses. Our valuation practice encompasses all types of tangible and intangible property.
Indiana Business Advisors Can Be a Member of Your Team
A business valuation is critical for business decisions and we can be key members of your team. Our reports provide unbiased, independent appraisal advice and stake our reputation on every valuation report. Clients, buyers, and sellers make important financial decisions based on business valuations that can dramatically impact people's lives. If you are looking for an unbiased and objective valuation opinion, consider our business valuation services. Indiana Business Advisors have different levels of reporting to accommodate all appraisal needs.
Please call us by phone or by using our Contact Form if you are interested in discussing the value of your business.
Complete our Free Value Builder Assessment Today
Join 63,000 business owners and get your score on the 8 Factors That Drive Your Company's Value, a comprehensive analysis of your score, and a detailed action plan for how to improve your score on each. Click Here to access the Value Builder Score form.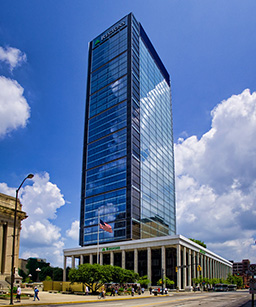 Contact Information
Indiana Business Advisors
9333 N Meridian St, Ste 200
Indianapolis, IN 46260
· · · · · · · · · · · · · · · · · · · · · · · · · · ·
Office: 317-573-2100
Hours: Mon.-Fri. 9 am-5 pm
· · · · · · · · · · · · · · · · · · · · · · · · · · ·
Appointments: Click Calendly