Main Street Brokerage in Indiana
Deciding to sell your business is often the easy part. How to go about selling it is another challenge altogether. Indiana Business Advisors has been in the business of selling businesses for over 30 years. Our knowledge and experience will help you achieve your goals.
Indiana Business Advisors Business Brokers are trained professionals who understand and can service your needs. Many of our brokers also have experience as business owners. Whether you are ready to sell your business now or are just beginning to consider selling, call us for a confidential, no-cost, no-obligation consultation. We will be happy to answer any questions you may have. Contact us and one of our business brokers will help you get started.
Indiana Business Advisors is a privately held business brokerage and merger and acquisition firm. Its mission is to serve Indiana business owners to confidentially market their businesses for sale on a nationwide basis to ensure maximum exposure and to sell for the best price. Our personnel has more combined experience than any other firm in full-time business brokerage in the Indiana marketplace. We routinely handle deals of all sizes and types – from main street businesses to multimillion-dollar, mid-sized corporations. No one in this marketplace is more committed and has more resources to attract buyers, both inside and outside the Indiana area.
Why Use Indiana Business Advisors Business Broker When I Decide to Sell?
Our vast network, by its very nature, helps to ensure the quickest possible sale of your business by leveraging the following resources:
Our Name: Indiana Business Advisors has the ability to support the sale of your business from the signing of a Representation Agreement through closing. Indiana Business Advisors has been serving Indiana businesses since 1981, and the Sunbelt Network has been rated the top in business brokerage since 1995.
Our Exposure: Indiana Business Advisors, as the largest business brokerage in Indiana, offers your business confidential exposure to more buyers through our proprietary database of business buyers, referral sources, attorneys, bankers, etc. To see how we stack up against our competition in market share click here. In addition, as a member of the Sunbelt Business Brokers Network, we place your business in front of a multitude of business brokers across the globe. Each Sunbelt office can confidentially access your listing and help promote the sale of your business.
Our Edge: A large number of brokers at Indiana Business Advisors are former business owners or executives. They understand the concerns expressed by business owners in regard to the sale of their businesses. We provide you with practical answers to the basic questions all sellers ask:
What is my business worth?
What kind of financials do I need to provide when I sell my business?
How do I ensure confidentiality?
What is the most effective way to find buyers?
What kind of financing is available to help me sell my business?
How do I deal with "off the books" transactions?
How do I screen buyers?
Will I have to carry a note when I sell my business?
Our Method: Our team is trained in the specific business brokerage disciplines that produce results. Consultation at no cost or obligation on a variety of business issues is available at your request as your selling process evolves. Selling a business is an intricate process that requires very specific expertise as well as the ability to solve problems in a practical yet creative manner. We do realize, however, that all businesses are unique and that applying a "cookie-cutter" approach will not be the most effective method. We always try to tailor our marketing and procedures to accommodate the needs of your business and your concerns. Our intent is always to keep you informed and involved in the sale of your business. We know you want the freedom to concentrate on your business while we find you the right buyer.
Indiana Business Advisors Business Brokers are experts at confidentially marketing your business to find that buyer that's the best match to maximize value. Please call us by phone or by using our Contact Form if you are interested in discussing how to sell your business.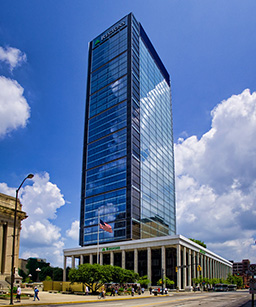 Contact Information
Indiana Business Advisors
9333 N Meridian St, Ste 200
Indianapolis, IN 46260
· · · · · · · · · · · · · · · · · · · · · · · · · · ·
Office: 317-573-2100
Hours: Mon.-Fri. 9 am-5 pm
· · · · · · · · · · · · · · · · · · · · · · · · · · ·
Appointments: Click Calendly