IBA Middle Market Process
Indiana Business Advisors uses a proven methodology for success on our Mergers & Acquisitions Engagements. The following paragraphs provide a general outline of the M&A process. Your Indiana Business Advisors professional advisory team can provide additional details and modify the process to best meet your individual needs.
Retain Indiana Business Advisors
Indiana Business Advisors will provide you with an agreement to clearly document the terms of the arrangement (commonly referred to as a listing agreement, a letter of arrangement, or an engagement letter). This agreement will address details including, but not limited to, fees, exclusive representation for a specific period, confidentiality, and other relevant disclosure issues.
Analyze and Prepare Operations
As a first step in the sales process, we encourage all clients to critically evaluate their business operations and identify opportunities for short and long-term improvements as well as competitive challenges that will be of interest to prospective buyers. This is also the time for gathering accurate end-of-year financial documents, including Profit & Loss Statements and Tax Returns.
Appraisal Value
We strongly recommend that clients obtain an appraisal of the business for a potential sale. Our in-house, Certified Valuation Analyst specializes in professional, confidential business appraisals and valuations for privately-held businesses.
We will gladly recommend one or more experienced, qualified valuation firms for your consideration, should you prefer an independent valuation.
Coordinate Drafting of Confidential Information Memorandum
We will work with you and your management team on the preparation of an effective Confidential Information Memorandum ("CIM") that can be presented to potential buyers in a clear and visually appealing way. Company management is responsible for providing all information included in the CIM and will be consulted to ensure accuracy before going to market.
Developing a Marketing Plan
In conjunction with the preparation of the CIM and other marketing materials, our professional team will work with ownership to formulate a marketing plan, including defining the marketing process and establishing timelines. The marketing plan will be customized to fit your company's particular circumstances.
Identify and Contact Prospective Buyers
Depending upon the nature, size, and value of your business, the most likely pool of buyers could be strategic corporate buyers, competitors, private equity groups, foreign companies, or local, in-market investors. Our international office network facilitates the identification of potential buyers throughout the world, with over 12,000 contacts in our database. Indiana Business Advisors has a proprietary marketing process, which also includes completing and disbursing Confidential Business Profiles or "Teasers" that present the company information in a succinct but confidential manner. Prospective buyers who express interest will then be required to sign a Non-Disclosure Agreement prior to receiving any private information about the company.
Manage Interest and Facilitate Buyers' Due Diligence
IBA Advisors are skilled at handling the management of multiple buyers in a deal, indeed it is our goal for our clients. All buyers are fielded by experienced Advisors and vetted for qualifications, interest, and viability as an acquirer. Serious prospective buyers are introduced to the seller, their questions are answered, and when appropriate they will be given the opportunity to visit your facilities and conduct on-site due diligence. This process typically entails meeting with designated members of management, reviewing selected financial information, and gathering other relevant information.
Assist Clients and Clients' Advisors with Evaluation of Offers
The goal for any transaction should be to maximize the seller's after-tax sales proceeds. Accordingly, we encourage clients to involve their attorneys and CPAs in the process as soon as is reasonably possible so that tax planning strategies and other important transaction structuring issues can be thoroughly considered and addressed before proceeding to negotiations with prospective buyers.
Assist Clients' Advisors with Document Preparation
The seller's and buyer's attorneys will be responsible for reviewing the sales agreement and related documents and advising their clients on them. Our M&A team will assist with the review and document compilation process.
Facilitate Timely Closing and Assist with Post Closing Issues
Indiana Business Advisors will work with the seller and buyer transaction teams (management, attorneys, CPAs) to resolve any open issues and consummate the transaction in a timely fashion. Please call us by phone or by using our Contact Form if you are interested in discussing how to sell your business.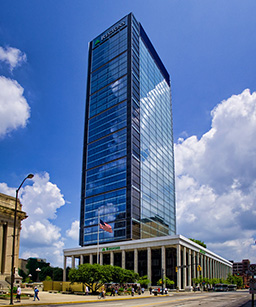 Contact Information
Indiana Business Advisors
9333 N Meridian St, Ste 200
Indianapolis, IN 46260
· · · · · · · · · · · · · · · · · · · · · · · · · · ·
Office: 317-573-2100
Hours: Mon.-Fri. 9 am-5 pm
· · · · · · · · · · · · · · · · · · · · · · · · · · ·
Appointments: Click Calendly