IBA Executive & Transactional Team
Indiana Business Advisors has sold over 2,200 businesses for Indiana small business owners. We are the leading and largest business brokerage firm in Indiana specializing in marketing and selling Main Street and Lower Middle Market businesses. With more than 175 Indiana businesses available for acquisition and more than 220 franchisers seeking to expand in the state our access to a network of 10,000 businesses of all sizes nationally and internationally keeps us at the forefront of business brokerage.
Since 1981, Indiana Business Advisors has taken the mystery and confusion out of buying a business. That's because we possess the depth of knowledge, experience, and key business relationships required to give you discreet, full-service, investment banking-level professionalism through every step of the transaction. Your success is our success.
Barry Bedford's Biography
Barry brings over 30 years of business experience in senior-level management, operations, sales, ownership, and consulting for small to mid-sized companies. His experience has served multiple industries including hospitality, food and beverage, retail, banking, venture capital, marketing, real estate, and death care.
Barry's combined experiences of partnering closely with business owners to recognize growth strategies as well as expense efficiencies were instrumental in the development of his own company over the last 8 years. Being involved in all levels of his business gives Barry a unique perspective from an owner's view on what is needed to build and grow a business. Having exited his own business recently has made Barry acutely aware of the importance of a proper sales exit strategy. With Barry's previous business having involved a national acquisition roll-up strategy, he is very versed in the sales process including but not limited to the following:
Negotiations between the seller and buyer
Determining a fair selling price within industry ranges
Conducting timely and efficient due diligence
Facilitation of a timely and accurate close
With Barry currently reviewing several deals for possible acquisition, as well as the sale of his business recently, he is very qualified to assist both the buyer and seller through this sometimes difficult and emotional process.
Barry's educational experience includes a BBA in accounting from Western Michigan University and received his CPA license in Michigan and Indiana. Barry has been married for 34 years and has 3 grown children.
Contact Barry:
317-218-8612
Email: Barry@IndianaBusinessAdvisors.com
LinkedIn: https://www.linkedin.com/in/barry-bedford/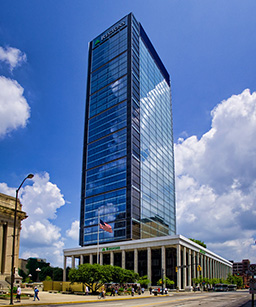 Contact Information
Indiana Business Advisors
9333 N Meridian St, Ste 200
Indianapolis, IN 46260
· · · · · · · · · · · · · · · · · · · · · · · · · · ·
Office: 317-573-2100
Hours: Mon.-Fri. 9 am-5 pm
· · · · · · · · · · · · · · · · · · · · · · · · · · ·
Appointments: Click Calendly