IBA Executive & Transactional Team
Indiana Business Advisors has sold over 2,200 businesses for Indiana small business owners. We are the leading and largest business brokerage firm in Indiana specializing in marketing and selling Main Street and Lower Middle Market businesses. With more than 175 Indiana businesses available for acquisition and more than 220 franchisers seeking to expand in the state our access to a network of 10,000 businesses of all sizes nationally and internationally keeps us at the forefront of business brokerage.
Since 1981, Indiana Business Advisors has taken the mystery and confusion out of buying a business. That's because we possess the depth of knowledge, experience, and key business relationships required to give you discreet, full-service, investment banking-level professionalism through every step of the transaction. Your success is our success.
Jeffrey C. Farren's Biography
Jeff Farren is a serial entrepreneur with extensive M&A transaction experience, both as a principal and as an advisor. He specializes in transforming companies into highly valuable acquisition targets and then working alongside owners through the successful sale of the business.
For clients who intend to sell in 24-36 months and want to recover or improve the business value in the meantime, Jeff uses a proven process to increase value by up to 2x. Other clients wish to sell as soon as possible, and Jeff leverages Indiana Business Advisor's time-tested method that has sold over 2,100 businesses since 1981.
Jeff began his career in commercial lending where he specialized in acquisition financing and management buyouts of privately held companies in the lower middle-market. He acquired his first business in 1992. For over 30 years, Jeff has worked with small business owners to harvest the value they have created through a lifetime of work. In total, Jeff has founded/acquired/sold six businesses. He currently is an owner or investor in four companies.
Jeff holds two degrees in finance: an MBA from the University of Chicago Booth School of Business and a BS from Indiana University Kelley School of Business. He is a Certified Mergers & Acquisitions Advisor, a Certified Value Growth Advisor, and a Certified Value Builder.
Contact Jeffrey:
317‐513-4016
Email: jeff@Indianabusinessadvisors.com
LinkedIn: https://www.linkedin.com/in/jefffarren/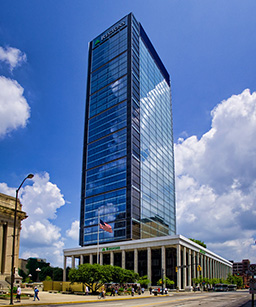 Contact Information
Indiana Business Advisors
9333 N Meridian St, Ste 200
Indianapolis, IN 46260
· · · · · · · · · · · · · · · · · · · · · · · · · · ·
Office: 317-573-2100
Hours: Mon.-Fri. 9 am-5 pm
· · · · · · · · · · · · · · · · · · · · · · · · · · ·
Appointments: Click Calendly