IBA Executive & Transactional Team
Indiana Business Advisors has sold over 2,200 businesses for Indiana small business owners. We are the leading and largest business brokerage firm in Indiana specializing in marketing and selling Main Street and Lower Middle Market businesses. With more than 175 Indiana businesses available for acquisition and more than 220 franchisers seeking to expand in the state our access to a network of 10,000 businesses of all sizes nationally and internationally keeps us at the forefront of business brokerage.
Since 1981, Indiana Business Advisors has taken the mystery and confusion out of buying a business. That's because we possess the depth of knowledge, experience, and key business relationships required to give you discreet, full-service, investment banking-level professionalism through every step of the transaction. Your success is our success.
Kevin Patterson Biography
As a passionate collaborator and project manager, Kevin understands the emotional and financial significance of selling a business. With a wealth of experience in structured finance, insurance, fund administration, and assurance, he brings a unique perspective to the table, allowing him to connect with business owners of every pedigree and achieve their goals.
At Indiana Business Advisors, Kevin plays a pivotal role in the organization's mission to be Indiana's premier business brokerage. He leverages his extensive knowledge and strategic insight to help business owners achieve successful outcomes in their M&A endeavors. With a profound understanding of the complexities involved in selling a business, Kevin ensures that the process is seamless and transparent. His guidance encompasses everything from maintaining and updating business plans to resolving unexpected due diligence issues. Kevin's deep understanding of corporate finance provide both buyers and sellers with confidence in the business's financial health. He artfully showcases each business's unique value proposition, providing it with a competitive edge in the market.
Kevin has a stellar reputation for providing financial consulting and expertly structuring alternative investments for mid-sized businesses through his consulting business, Burgundy Financial. Kevin started his career in public accounting before moving into hedge fund administration and structured insurance, working for multiple Fortune 500 companies. Kevin is a Certified Public Accountant and has bachelor's degrees and finance and accounting from Florida State University. He serves as Vice Chair for The Speak Easy, a local non-profit focused on lowering the barriers to entrepreneurship.
If you are ready to embark on the journey of selling your business, Kevin Patterson is your dedicated partner. For a successful business transaction and a brighter future ahead.
Contact Kevin:
317-218-8631
Email: kevin@indianabusinessadvisors.com
LinkedIn: www.linkedin.com/in/kevin-l-patterson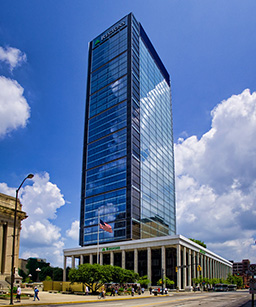 Contact Information
Indiana Business Advisors
9333 N Meridian St, Ste 200
Indianapolis, IN 46260
· · · · · · · · · · · · · · · · · · · · · · · · · · ·
Office: 317-573-2100
Hours: Mon.-Fri. 9 am-5 pm
· · · · · · · · · · · · · · · · · · · · · · · · · · ·
Appointments: Click Calendly