IBA Executive & Transactional Team
Indiana Business Advisors has sold over 2,200 businesses for Indiana small business owners. We are the leading and largest business brokerage firm in Indiana specializing in marketing and selling Main Street and Lower Middle Market businesses. With more than 175 Indiana businesses available for acquisition and more than 220 franchisers seeking to expand in the state our access to a network of 10,000 businesses of all sizes nationally and internationally keeps us at the forefront of business brokerage.
Since 1981, Indiana Business Advisors has taken the mystery and confusion out of buying a business. That's because we possess the depth of knowledge, experience, and key business relationships required to give you discreet, full-service, investment banking-level professionalism through every step of the transaction. Your success is our success.
Len Fulkerson's Biography
Len is a graduate of Wabash College and went on to receive his Doctorate of Veterinary Medicine from Purdue University. He was a partner in Wolcott Veterinary Clinic and Indiana Animal Health, a pharmaceutical distribution company. Later on in his career, Len purchased Window Genie, a national service franchise. With the purchase and subsequent selling of two totally different business entities, and has worked at the grassroots level of both from inception to success, Len brings a unique perspective to Indiana Business Advisors as a Business Broker.
Providing opportunities and strategic direction to entrepreneurs to sell or own their businesses, Len looks forward to working with business owners in the underserved Lafayette and Northwest Indiana markets.
Contact Len:
Call: 765-237-3616
Email: len@indianabusinessadvisors.com
LinkedIn: https://www.linkedin.com/in/len-fulkerson-479219b/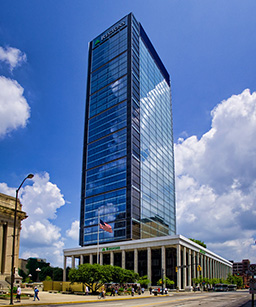 Contact Information
Indiana Business Advisors
9333 N Meridian St, Ste 200
Indianapolis, IN 46260
· · · · · · · · · · · · · · · · · · · · · · · · · · ·
Office: 317-573-2100
Hours: Mon.-Fri. 9 am-5 pm
· · · · · · · · · · · · · · · · · · · · · · · · · · ·
Appointments: Click Calendly