IBA Executive & Transactional Team
Indiana Business Advisors has sold over 2,200 businesses for Indiana small business owners. We are the leading and largest business brokerage firm in Indiana specializing in marketing and selling Main Street and Lower Middle Market businesses. With more than 175 Indiana businesses available for acquisition and more than 220 franchisers seeking to expand in the state our access to a network of 10,000 businesses of all sizes nationally and internationally keeps us at the forefront of business brokerage.
Since 1981, Indiana Business Advisors has taken the mystery and confusion out of buying a business. That's because we possess the depth of knowledge, experience, and key business relationships required to give you discreet, full-service, investment banking-level professionalism through every step of the transaction. Your success is our success.
Richard Hester's Biography
Mr. Hester began his career in 1977 as assistant to the President of Standard Life Insurance Company. In 1981, Mr. Hester and his partner, Larry Metzing, started Indiana Business Brokers, Inc. In early 1998, Indiana Business Brokers acquired Wolfe Business Resource Corporation and changed the name to Indiana Business Resource, Inc. In 2005, Sunbelt Business Advisors and Indiana Business Resource merged to form Indiana's largest and most experienced business intermediary with over 30 years of experience. In 2013 the company underwent a major rebrand and is now called Indiana Business Advisors.
Mr. Hester brings a unique and extensive background of experience to small and mid‐sized transactions as an intermediary. His experience includes 28 years of acquisitions and finance as an active intermediary for clients throughout Indiana. His extensive personal network with buyers, sellers, accountants, bankers, attorneys, and other business associates is an added value for any client relationship.
Mr. Hester's education experience includes a BS from Ball State University. One of the most integral facets of Mr. Hester is his work with the community. He has been either the chairman and/or on the board of directors of the following: Sigma Chi International Fraternity, American Red Cross, National Multiple Sclerosis Society, United Way of Central Indiana, Hispanic Education Center, Indianapolis Chamber of Commerce, Indianapolis Athletic Club, Leadership Ventures and is a graduate of the distinguished Stanley K. Lacy Executive Leadership Series and past chair of its alumni group.
Contact Richard:
Phone: 317‐218‐8615
Email: rhester@indianabusinessadvisors.com
LinkedIn: https://www.linkedin.com/in/richard-hester-40b76816/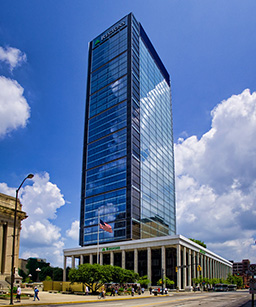 Contact Information
Indiana Business Advisors
9333 N Meridian St, Ste 200
Indianapolis, IN 46260
· · · · · · · · · · · · · · · · · · · · · · · · · · ·
Office: 317-573-2100
Hours: Mon.-Fri. 9 am-5 pm
· · · · · · · · · · · · · · · · · · · · · · · · · · ·
Appointments: Click Calendly