IBA Executive & Transactional Team
Indiana Business Advisors has sold over 2,200 businesses for Indiana small business owners. We are the leading and largest business brokerage firm in Indiana specializing in marketing and selling Main Street and Lower Middle Market businesses. With more than 175 Indiana businesses available for acquisition and more than 220 franchisers seeking to expand in the state our access to a network of 10,000 businesses of all sizes nationally and internationally keeps us at the forefront of business brokerage.
Since 1981, Indiana Business Advisors has taken the mystery and confusion out of buying a business. That's because we possess the depth of knowledge, experience, and key business relationships required to give you discreet, full-service, investment banking-level professionalism through every step of the transaction. Your success is our success.
Scott Wilson's Biography
Scott Wilson spent the first 20 years of his career in various executive positions in sales and supply chain management at Fortune 500 corporations, as well as start­ up venture corporations. With IBA's assistance, Scott has spent the last 7 years pursuing his entrepreneurial spirit. In 2006, Scott and his wife acquired a company represented by IBA. They also started up another company in 2011. With strong management teams in place at both companies, Scott was ready for a new challenge, and he elected to join IBA to share his experiences and personally guide clients through the delicate process of selling a business.
Experienced Owner with a demonstrated history of working in the logistics and supply chain industry. Skilled in Negotiation, Business Planning, Operations Management, Freight, and Sales. Strong business development professional with a Bachelor of Science (BS) focused in Psychology from DePauw University.
Contact Scott:
Email: scott@indianabusinessadvisors.com
LinkedIn: https://www.linkedin.com/in/scott-wilson-4964825/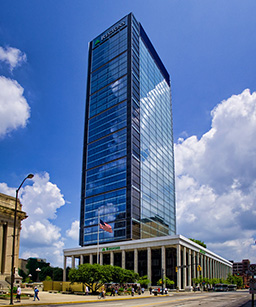 Contact Information
Indiana Business Advisors
9333 N Meridian St, Ste 200
Indianapolis, IN 46260
· · · · · · · · · · · · · · · · · · · · · · · · · · ·
Office: 317-573-2100
Hours: Mon.-Fri. 9 am-5 pm
· · · · · · · · · · · · · · · · · · · · · · · · · · ·
Appointments: Click Calendly