Ask Us About Outsourced Business Development
Outsourced Business Development Program
Indiana Business Advisors is proud to offer companies, family offices, independent sponsors, search funds, and private equity groups the opportunity to outsource business development needs for strategic growth. After developing an in-depth understanding and discussion of selection criteria and organizational goals, we work with our clients to create an action plan centered around finding the next ideal acquisition.
"Business development is the first step in the crucial process of creating long term value and growth opportunities for strategic organizations."
From an initial search to a deep dive into company specifics, we will review and vet every company to confirm that we provide viable and relevant opportunities for purchase. Our in-house valuation expert will analyze the target's financials to ensure that it is priced appropriately and to better assist in making a fair and reasonable offer.
Our main goal is to allow you to do what you do best while leaving the hard work to us. By outsourcing your business development needs to Indiana Business Advisors, you can focus on what's truly important: taking the time and effort to nurture and grow the companies in your portfolio to their highest potential. Indiana Business advisors will actively seek out the best opportunities and target companies for acquisition.
Whether you are looking for increased synergies or a platform company, Indiana Business Advisors has the skills, expertise, and professional team to complete the transaction. After paying a small, non-refundable monthly retainer fee for an agreed-upon period, you only pay a percentage of the transaction total if something closes.
Business development is a crucial part of any successful company. Reach out to us today to discuss our Outsourced Business Development Program and how we can achieve and exceed your goals together.
Ways Indiana Business Advisors Can Assist:
Acquisition strategy formation
Active prospecting on behalf of a client
Potential target analysis & value opinion
Assistance with offer pricing
Please call us by phone or by using our Contact Form or if you are interested in discussing this in-depth, contact Joseph Fleenor via email.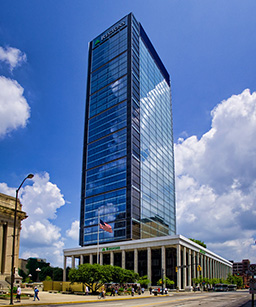 Contact Information
Indiana Business Advisors
9333 N Meridian St, Ste 200
Indianapolis, IN 46260
· · · · · · · · · · · · · · · · · · · · · · · · · · ·
Office: 317-573-2100
Hours: Mon.-Fri. 9 am-5 pm
· · · · · · · · · · · · · · · · · · · · · · · · · · ·
Appointments: Click Calendly