IBA Executive & Transactional Team
Indiana Business Advisors has sold over 2,200 businesses for Indiana small business owners. We are the leading and largest business brokerage firm in Indiana specializing in marketing and selling Main Street and Lower Middle Market businesses. With more than 175 Indiana businesses available for acquisition and more than 220 franchisers seeking to expand in the state our access to a network of 10,000 businesses of all sizes nationally and internationally keeps us at the forefront of business brokerage.
Since 1981, Indiana Business Advisors has taken the mystery and confusion out of buying a business. That's because we possess the depth of knowledge, experience, and key business relationships required to give you discreet, full-service, investment banking-level professionalism through every step of the transaction. Your success is our success.
Brian Knoderer's Biography
Brian has over 20 years of experience as an independent business owner and managing business transactions. As a seasoned intermediary, Brian has successfully represented companies in a broad range of industries helping business owners achieve their desired exit strategy or growth initiative.
Brian is President of Sunbelt Business Brokers, the largest national business brokerage franchise system in the world, as well as Senior Partner at Sunbelt Indiana / Indiana Business Advisors and Managing Director of SBB Capital Partners investment banking office in Indianapolis.
Brian is a graduate of Ball State University with a degree in Management Information Systems and earned his MBA from Butler University. He has received the Certified Merger & Acquisition Advisor (CM&AA) designation, holds both the Series 7 – General Security License and the Series 63 – Uniform Securities Licenses, and is a licensed Real Estate Broker. He has been affiliated with several organizations including the Entrepreneur Organization, a Member of the International Business Brokers Association, Venture Club, and a Board Member of The Entrepreneur Institute.
Contact Brian:
Phone: 317‐218‐8638
Email: Brian@indianabusinessadvisors.com
LinkedIn: https://www.linkedin.com/in/sibrbkk/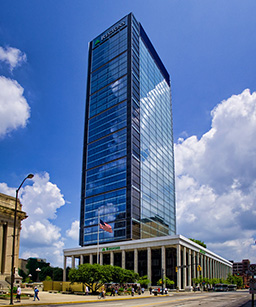 Contact Information
Indiana Business Advisors
9333 N Meridian St, Ste 200
Indianapolis, IN 46260
· · · · · · · · · · · · · · · · · · · · · · · · · · ·
Office: 317-573-2100
Hours: Mon.-Fri. 9 am-5 pm
· · · · · · · · · · · · · · · · · · · · · · · · · · ·
Appointments: Click Calendly