IBA Executive & Transactional Team
Indiana Business Advisors has sold over 2,200 businesses for Indiana small business owners. We are the leading and largest business brokerage firm in Indiana specializing in marketing and selling Main Street and Lower Middle Market businesses. With more than 175 Indiana businesses available for acquisition and more than 220 franchisers seeking to expand in the state our access to a network of 10,000 businesses of all sizes nationally and internationally keeps us at the forefront of business brokerage.
Since 1981, Indiana Business Advisors has taken the mystery and confusion out of buying a business. That's because we possess the depth of knowledge, experience, and key business relationships required to give you discreet, full-service, investment banking-level professionalism through every step of the transaction. Your success is our success.
Dave Gorman's Biography
Dave brings a unique and extensive background of experience to the small and mid‐sized transaction as an intermediary. His experience includes over 25 years of business ownership, management & sales roles as a successful Entrepreneur and over 15 years of acquisitions, transactional, advisory and finance as an active intermediary for clients throughout Indiana. As a former owner of a mortgage company, he also brings a unique perspective of the financing aspect of deal making.
Experience
Since joining IBA in 2004, Dave has represented a variety of companies in such industries as Service, Distribution, and Manufacturing. Dave has a reputation for successful transactions and consistently receives compliments from both buyers and sellers for his diligent work and adding tremendous value to the transaction process. Dave has represented clients on transactions that total over $53 million in Total Project Value.
Accolades
Dave has been an active member of his community, serving as the Vice-President of his neighborhood Board and helping with local charities. He enjoys spending time with his adult children and lives in Carmel with his fiancé'.
He has received the Certified Business Broker (CMSBB) designation in 2010. Dave's education was from Indiana State University where he studied Business Management.
Dave believes in the IBA initiative, which is to continue to be Indiana's premier business brokerage by bringing investment banker caliber of transactional advisory services to small and mid-sized businesses.
Contact Dave:
317-218-8626
Email: dave@Indianabusinessadvisors.com
LinkedIn: https://www.linkedin.com/in/davegorman1/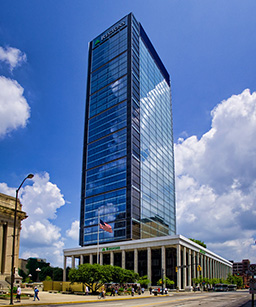 Contact Information
Indiana Business Advisors
9333 N Meridian St, Ste 200
Indianapolis, IN 46260
· · · · · · · · · · · · · · · · · · · · · · · · · · ·
Office: 317-573-2100
Hours: Mon.-Fri. 9 am-5 pm
· · · · · · · · · · · · · · · · · · · · · · · · · · ·
Appointments: Click Calendly