IBA Executive & Transactional Team
Indiana Business Advisors has sold over 2,200 businesses for Indiana small business owners. We are the leading and largest business brokerage firm in Indiana specializing in marketing and selling Main Street and Lower Middle Market businesses. With more than 175 Indiana businesses available for acquisition and more than 220 franchisers seeking to expand in the state our access to a network of 10,000 businesses of all sizes nationally and internationally keeps us at the forefront of business brokerage.
Since 1981, Indiana Business Advisors has taken the mystery and confusion out of buying a business. That's because we possess the depth of knowledge, experience, and key business relationships required to give you discreet, full-service, investment banking-level professionalism through every step of the transaction. Your success is our success.
Joseph L. Fleenor Jr.'s Biography
As an M&A Associate for Indiana Business Advisors, Joseph assists advisors throughout the entire transaction process. With his formidable experience in M&A, Joseph is able to inform all stages of the process, from initial valuation, estimates, through due diligence documentation and final purchase. When he's not doing a deep dive into company financials, Joseph is working hard to ensure that IBA finds the right buyers for our clients' businesses by prepping informational materials and creating targeted marketing lists. As a fellow business owner and prior consultant, Joseph understands the intricacies and complexities that come with navigating corporate finance and strategy.
Joseph comes to IBA with a strong educational background. Joseph earned his Bachelor's degree from Wabash College in 2012, Master of Business Administration in International Business and International Finance from Butler University in 2018, and Master of Science in Accounting from Purdue in 2021. In addition to his degree, he has a Financial Modeling & Valuation Analysis Certification and is working toward CFA level 1. Before becoming involved in the financial and investment industries six years ago, Joseph did a term in the United States Army as a multiple launch rocket system crew member.
When he is outside of the office, Joseph enjoys spending time with his spouse and their two miniature dachshunds, Schnitzel and Pretzel. Additionally, Joseph is a lover of international travel and a gin enthusiast.
Contact Joe:
317-218-8634
Email: joe@indianabusinessadvisors.com
LinkedIn: https://www.linkedin.com/in/joseph-l-fleenor-jr/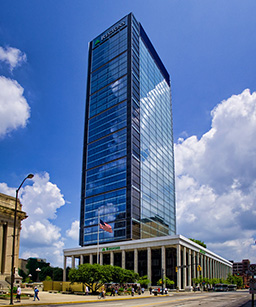 Contact Information
Indiana Business Advisors
9333 N Meridian St, Ste 200
Indianapolis, IN 46260
· · · · · · · · · · · · · · · · · · · · · · · · · · ·
Office: 317-573-2100
Hours: Mon.-Fri. 9 am-5 pm
· · · · · · · · · · · · · · · · · · · · · · · · · · ·
Appointments: Click Calendly