IBA Executive & Transactional Team
Indiana Business Advisors has sold over 2,200 businesses for Indiana small business owners. We are the leading and largest business brokerage firm in Indiana specializing in marketing and selling Main Street and Lower Middle Market businesses. With more than 175 Indiana businesses available for acquisition and more than 220 franchisers seeking to expand in the state our access to a network of 10,000 businesses of all sizes nationally and internationally keeps us at the forefront of business brokerage.
Since 1981, Indiana Business Advisors has taken the mystery and confusion out of buying a business. That's because we possess the depth of knowledge, experience, and key business relationships required to give you discreet, full-service, investment banking-level professionalism through every step of the transaction. Your success is our success.
Brad Schuchhardt's Biography
With over 25 years of experience as an independent business owner in management and sales, Brad comes to IBA with a wealth of business ownership knowledge. He has represented a variety of companies in the manufacturing, distribution, and service industry and fully recognizes the needs of both sellers and buyers in the confidential business transaction process.
Brad started his career in outdoor advertising and rose to Vice President of the company's largest metro market. He then started a wholesale distribution company in the Healthcare industry and added four retail locations. In addition, he has been a partner in an Accounts Receivable Management company that has served over 25 hospitals throughout Indiana and Michigan. In 2003 the company was successfully acquired by a strategic buyer.
Brad earned a Bachelors's degree in Business Administration from Valparaiso University. He has served on numerous boards including; The United Way, American Lung Association, Healthcare Financial Management Associations, and the Mayor's Business Leadership Roundtable.
Contact Brad:
260-414-1065
Email: brad@indianabusinessadvisors.com
LinkedIn: https://www.linkedin.com/in/brad-schuchhardt-b7bab55/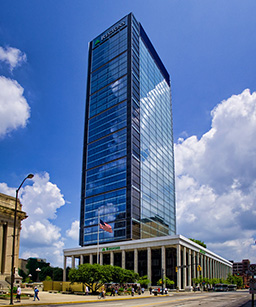 Contact Information
Indiana Business Advisors
9333 N Meridian St, Ste 200
Indianapolis, IN 46260
· · · · · · · · · · · · · · · · · · · · · · · · · · ·
Office: 317-573-2100
Hours: Mon.-Fri. 9 am-5 pm
· · · · · · · · · · · · · · · · · · · · · · · · · · ·
Appointments: Click Calendly